This 2014 Pagani Huayra Coupe is a rare and highly sought-after hypercar that boasts an exquisite design and outstanding performance capabilities. This particular example has a dark blue/blue-tinted carbon fiber exterior that is accentuated by a beige leather interior, making for a stunning color combination. With low miles and tons of carbon fiber, this vehicle is a true testament to the craftsmanship and engineering prowess of the Pagani brand.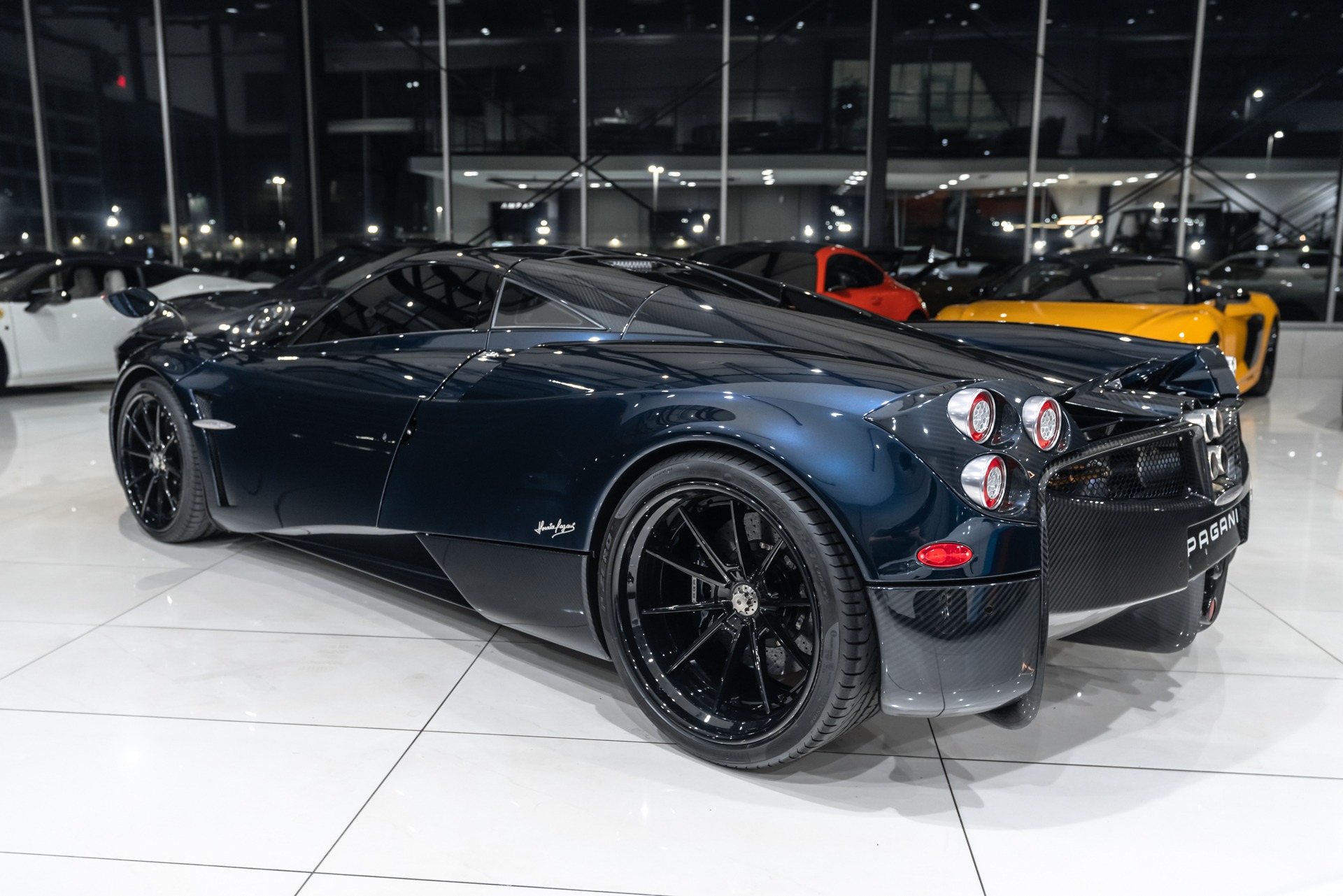 Equipped with ANRKY wheels and full body paint protection film, this Huayra Coupe is not only a sight to behold but also a practical choice for the discerning driver who wants to protect their investment. Its incredible sound comes from a 6.0L twin-turbo V12 engine that produces an impressive 720 horsepower and 738 lb-ft of torque, making it a force to be reckoned with on the road.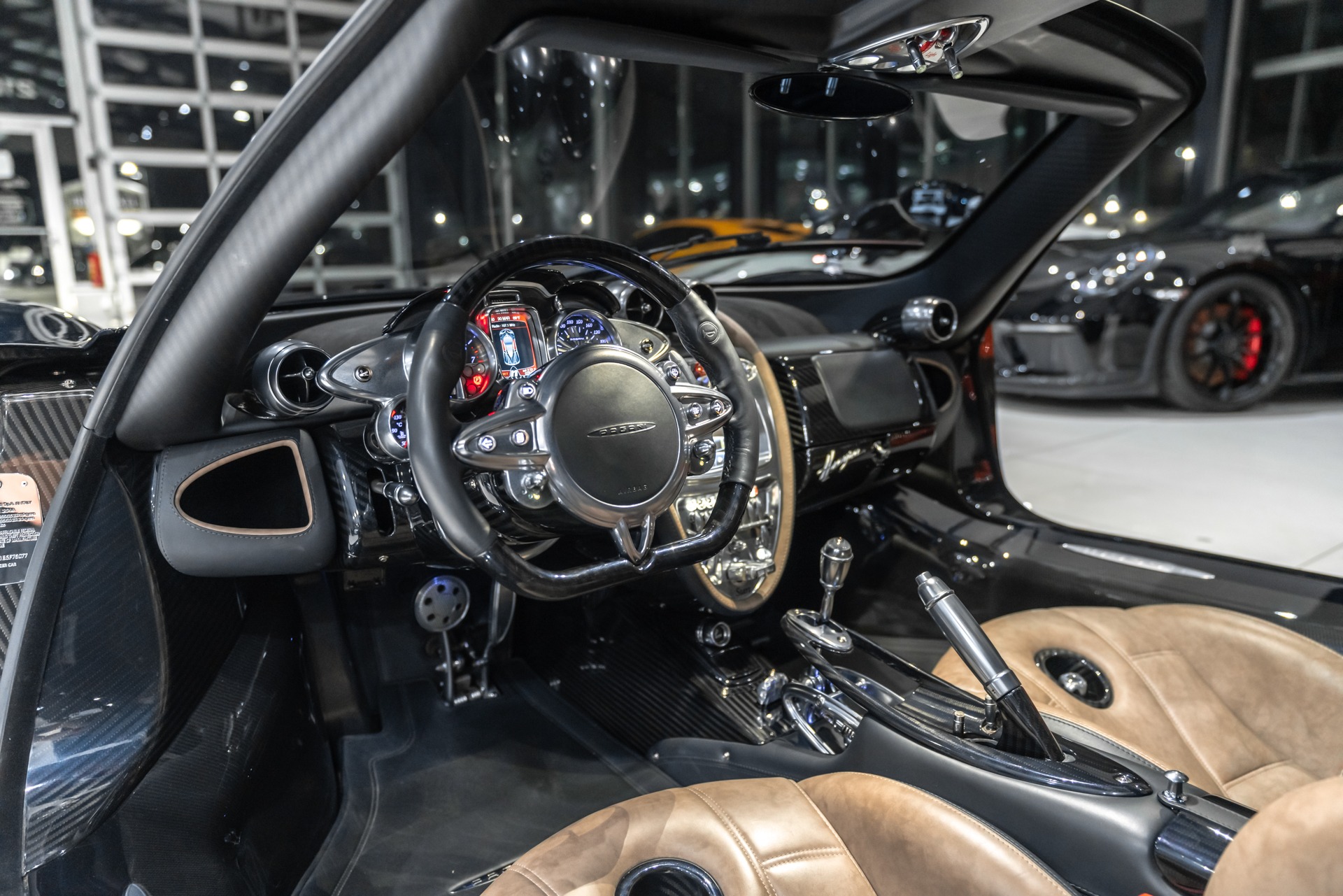 One of the most attractive features of this vehicle is its exclusivity, as it is 1 of only 100 Huayra Coupes ever made. This rarity, combined with its stunning exterior and interior design, makes it an extremely desirable hypercar that is sure to turn heads wherever it goes. Overall, the 2014 Pagani Huayra Coupe is an exceptional vehicle that offers unparalleled performance, design, and exclusivity, making it a true collector's item for car enthusiasts.