Jean Lain Vintage, a sports car dealer in France, is currently offering for sale a 2009 Bugatti Veyron Grand Sport. This particular Bugatti, with a black and red exterior over a magnificent red interior, has 33,764 km (20,980 miles) on the odometer and is numbered #40 out of only 58 examples ever built by Bugatti. The asking price for this beauty is €1.500.000, which is approximately $1,850,000.
Originally used by the factory from 2009 to 2014, this Bugatti was maintained by Bugatti with several services carried out between 2010 and 2014. In August 2014, it was sold to a special client, who had the factory re-paint the car to its current "Black Uni & Italian Red" from its original "Black Blue Metallic". The Bugatti factory even issued a certificate to confirm that they carried out this color change.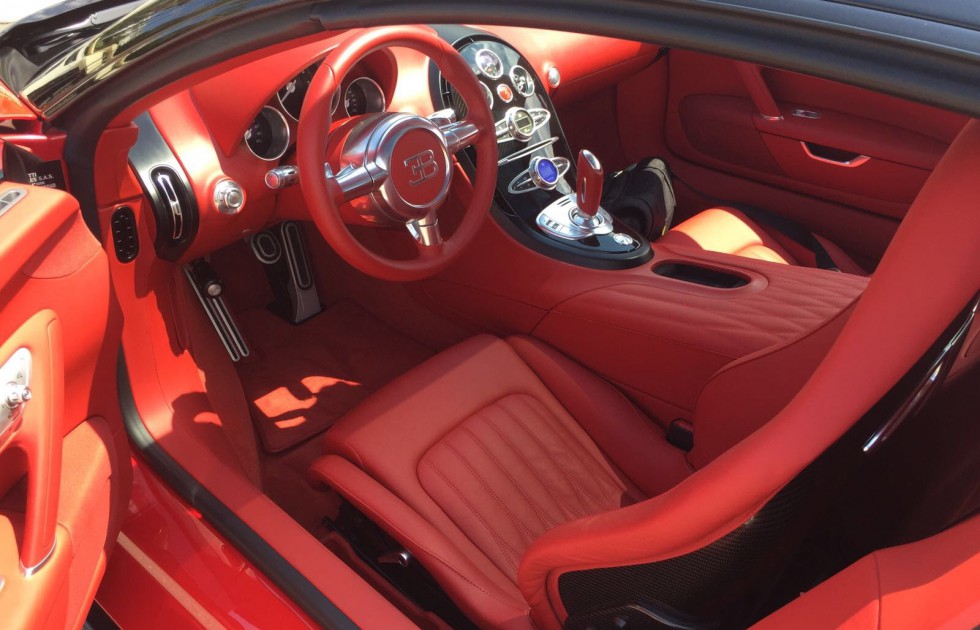 This Bugatti Veyron Grand Sport has a full service history and has been maintained by the factory and its subsequent owners. It is a rare find, being one of only 58 examples ever built, and its unique black and red exterior and magnificent red interior make it a true collector's item.