iLusso, a California-based hypercar dealer, is offering a 2017 Pagani Huayra BC for sale. This exotic car is finished in an exposed carbon fiber exterior with a black and red interior and has just 593 miles on the odometer. The Pagani Huayra BC is named after Benny Caiola, the first person to purchase a Pagani car, and is the most advanced Huayra Coupe to date. Only 20 units were made, all of which were sold out before the release of the BC.
The Pagani Huayra BC boasts several improvements over the standard Huayra, including a more aggressive appearance with additional front air intakes, wider rear track, and an imposing rear diffuser, as well as unique lightweight F1-inspired wheels. The interior features grippy microsuede upholstery, along with aluminum, carbon fiber, and leather, adding to the BC's exclusivity. The active-adjusting rear spoiler is another standout feature of the car.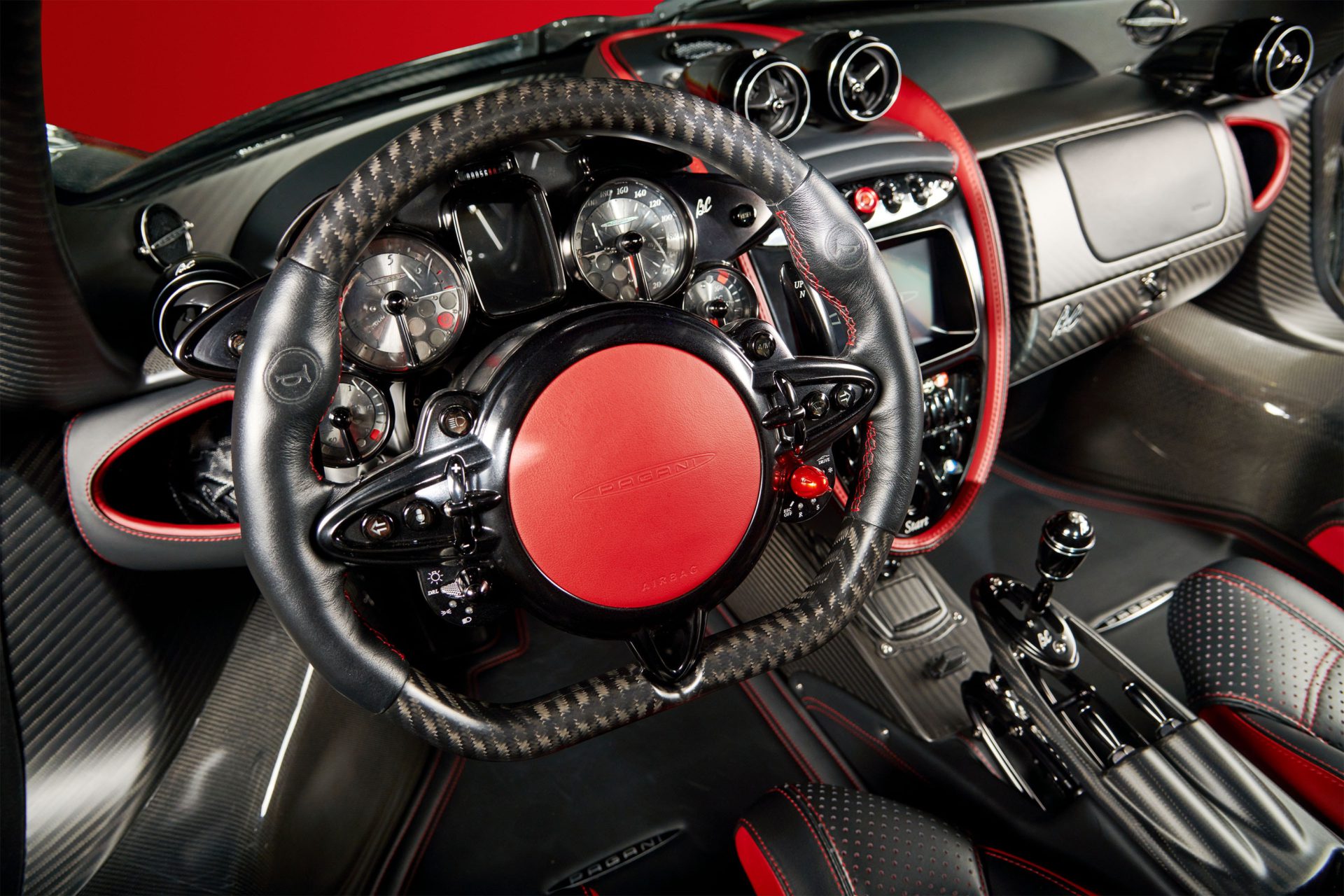 The Pagani Huayra BC is powered by a hand-built bi-turbo V12 engine that produces 789 horsepower, up from 730 horsepower in the standard Huayra, and can accelerate from 0 to 60 miles per hour in under three seconds. This car represents an opportunity for collectors and supercar enthusiasts to own a rare and technologically advanced machine that offers exceptional performance and exclusivity. The asking price for this 2017 Pagani Huayra BC is available upon request from iLusso.