This stunning 1990 Porsche 911 has been reimagined by Singer and named the Pikes Peak commission. It represents the result of Singer's Classic Study restoration services and is presented in Midnight Blue Metallic over Antique Tan Leather with Alabaster stitching. This limited edition vehicle is a rare and exclusive addition to any car collection, with only 390 HP 4.0L engines produced.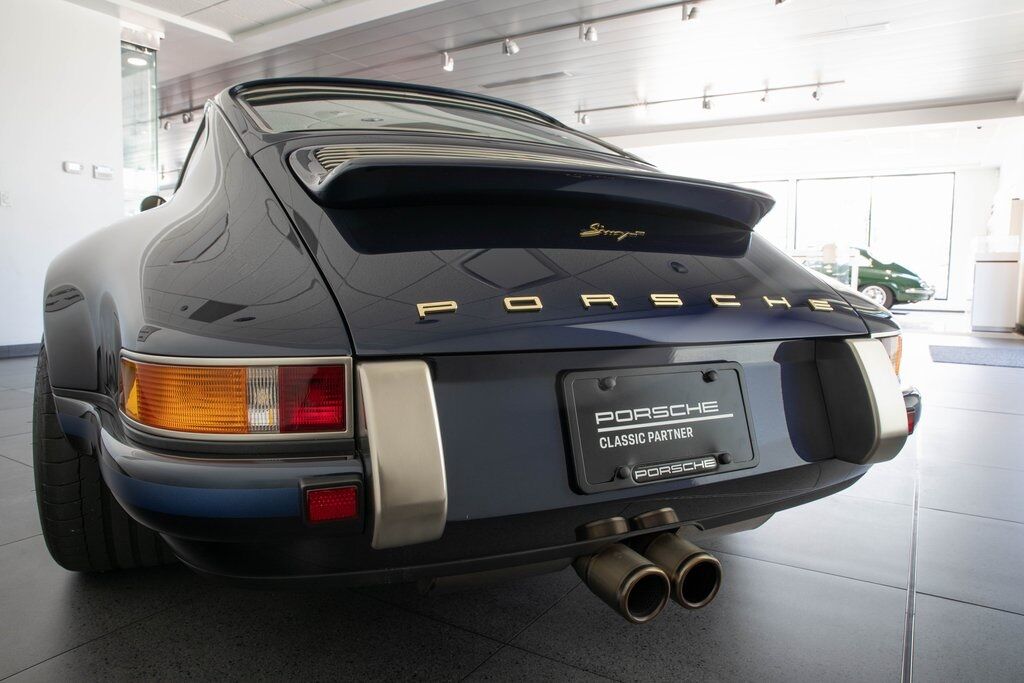 The Pikes Peak commission was a collaborative effort between Singer's design team, Porsche Colorado Springs, and the car's owner. It boasts a high specification, including rear-wheel drive, ceramic inlet manifold, Getrag G50 6-speed close ratio gear sets, and a titanium sports exhaust. Additionally, it has a limited slip differential, Ohlins Sport adjustable suspension, carbon ceramic rotors with Big Brembo calipers, and a clear film paint protection system.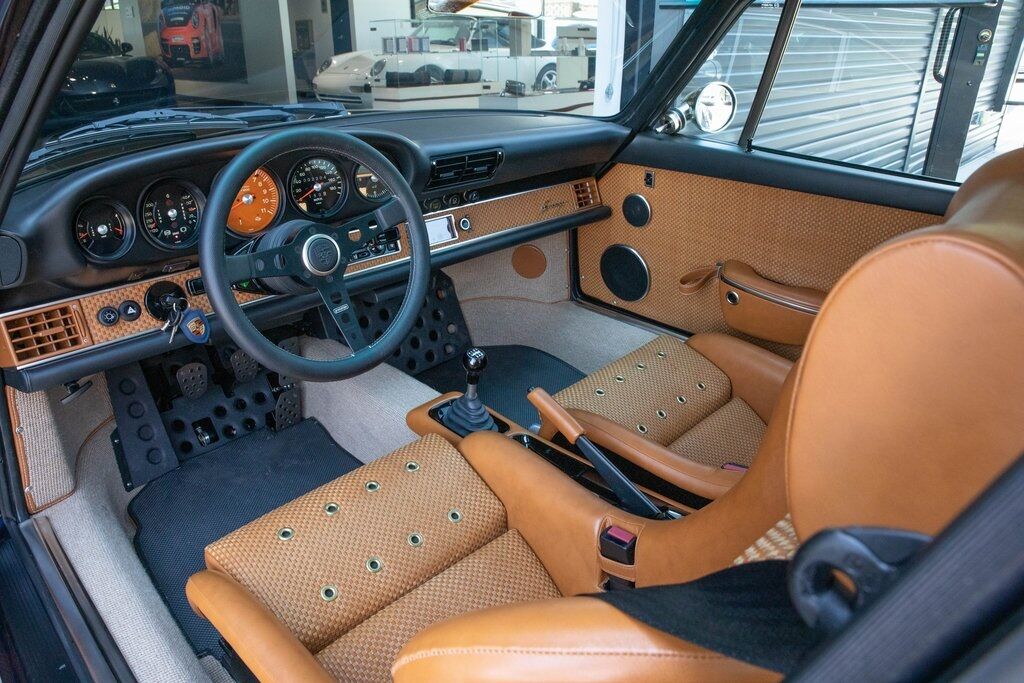 The chassis and body of this Porsche 911 have undergone seam/stitch welding, and carbon fiber bodywork has been added. The exterior is finished with Midnight Blue Metallic paint, racing side stripes, and raised gold deck lid lettering. The car also has an external center fill gas cap with fuel safety cell, external oil cap located in the rear quarter panel, and rear bumperettes in nickel finish.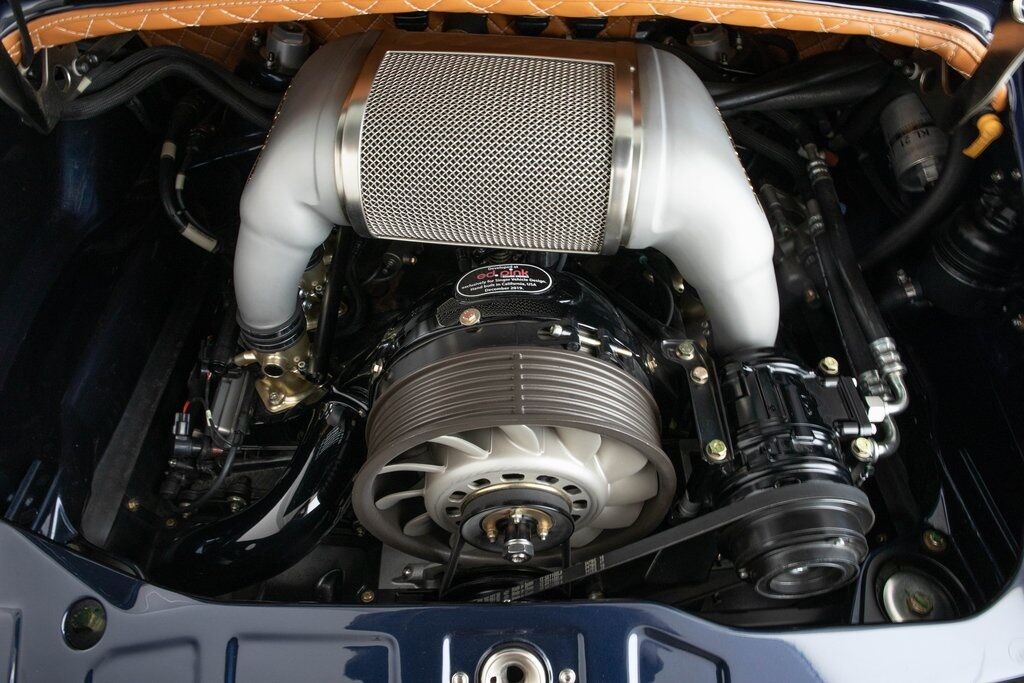 The interior of the car features lightweight carbon fiber track seats, a leather weave upgrade, and brass seat grommets. It also has an integrated roll bar upholstered in leather, Hi-Fi upgrade package including amplifier, speakers, and removable subwoofer, satellite radio module, and early 911 gauge set. German weave carpet has been added to the floor, sills, and rear passenger compartment, and the car is equipped with air conditioning.