This 1961 Chevrolet Corvette Resto-Mod is currently being sold by Park Place LTD. The classic car has undergone significant updates to its suspension and engine, providing an enhanced driving experience without compromising its classic appearance.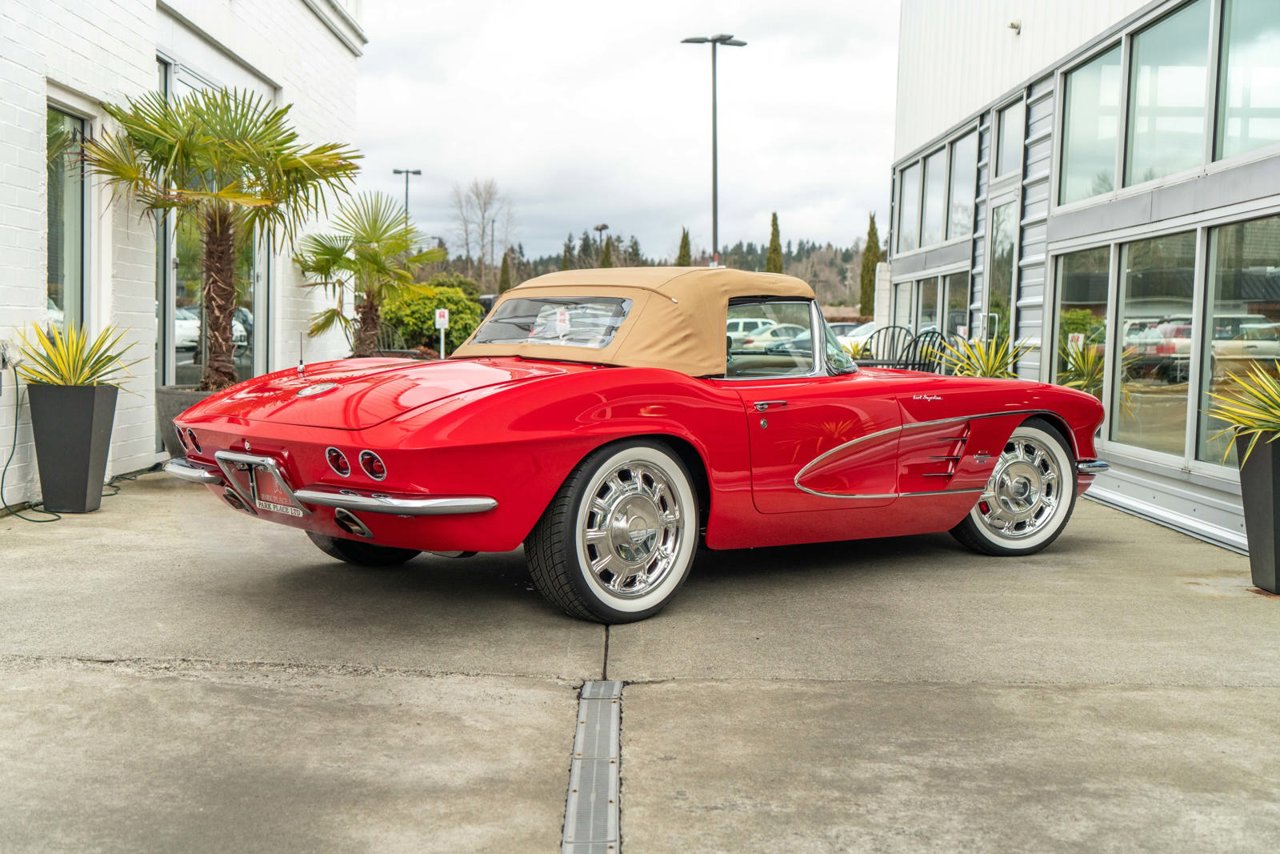 The suspension was completely overhauled by Newman Car Creations, with the addition of a 4th generation Corvette suspension system that provides an independent rear suspension, performance-oriented front A-arms, disc brakes at all four corners, and a rack and pinion steering system. The LS2 V8 engine swap features modern fuel injection and optimized ignition controls, providing reliability and excellent power output.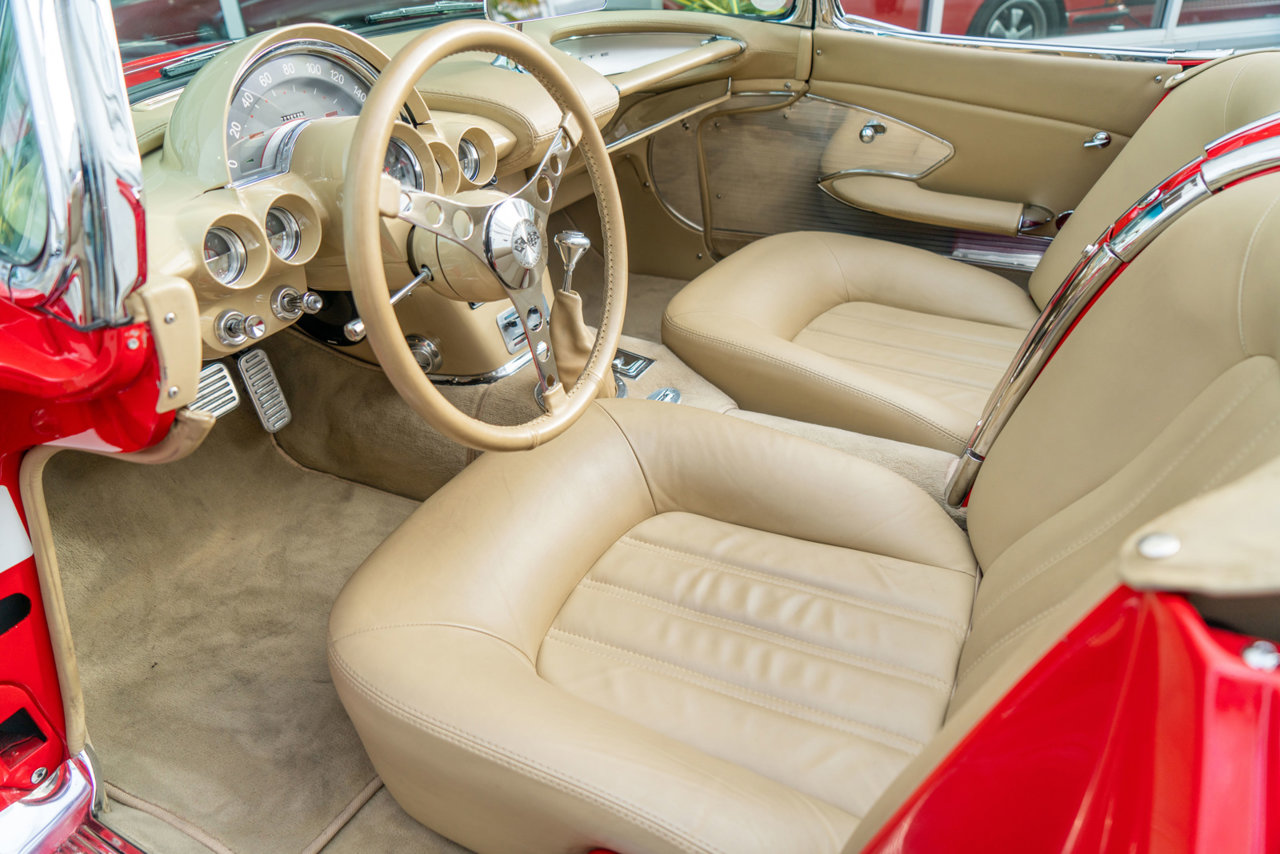 The car's exterior is painted in Mahood Red and features beautiful chrome trim. The interior has been reupholstered in tan leather and includes air conditioning, a modern Sony stereo, and power windows for added comfort while cruising. With modern updates to the suspension and engine, this classic Corvette is both stylish and ready for an exciting top-down drive.