Introducing the 2018 Porsche 911 GT2 RS Weissach in a rare and stunning Ruby Red Metallic finish. This exceptional vehicle features an exclusive Weissach package, allowing for a lighter and more agile driving experience. Boasting only one previous owner, this car has been expertly maintained by authorized Porsche dealers and is in impeccable condition both inside and out.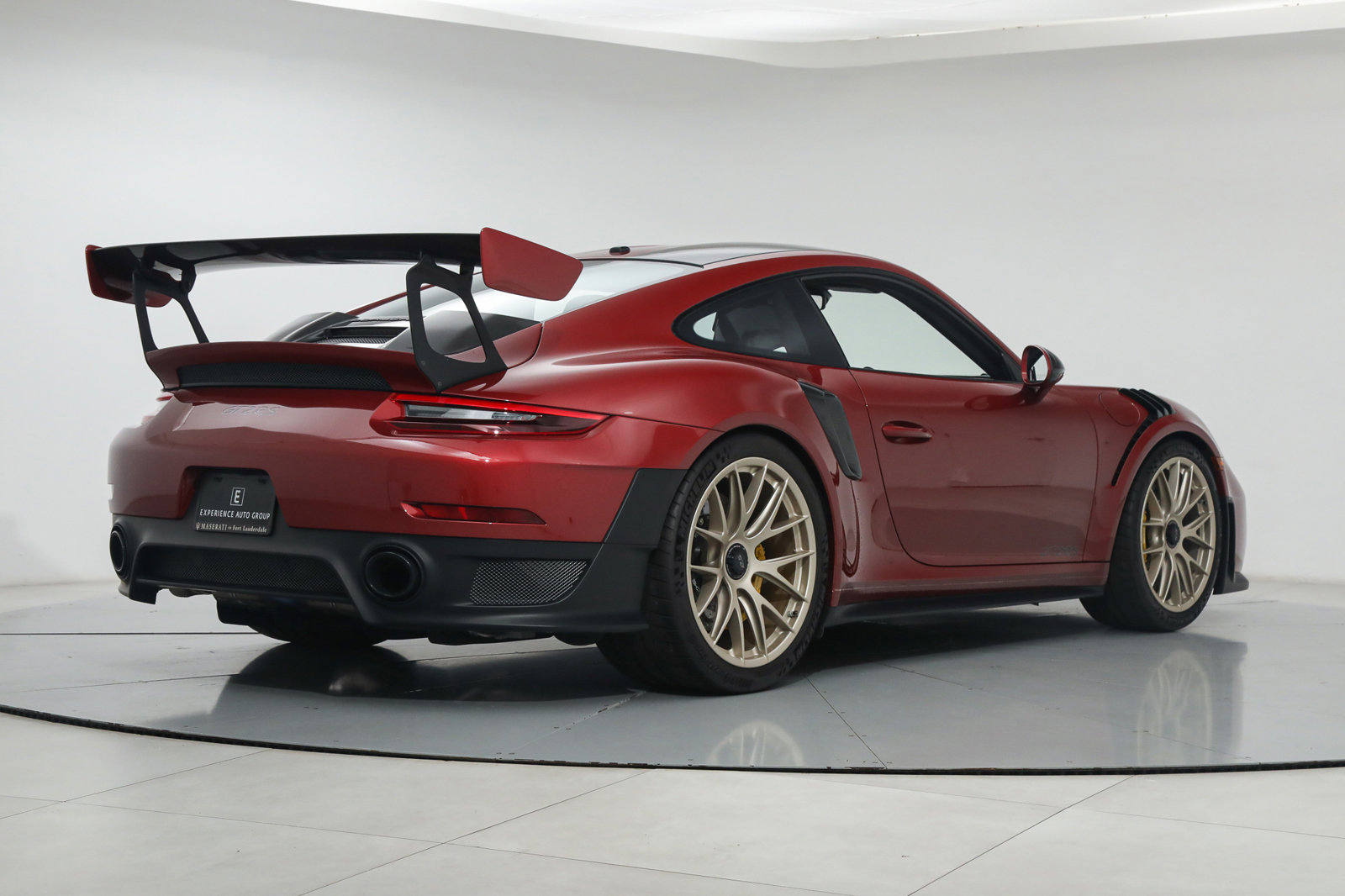 The exterior features the unique Ruby Red Metallic color, front axle lift system, and magnesium wheels, while the interior is upholstered in black leather and Alcantara with custom options such as illuminated carbon fiber door sill guards, sport chrono package, and Bose Surround Sound System. The Weissach package, worth over $30,000, includes additional enhancements such as carbon fiber anti-roll bars and a lightweight roof panel.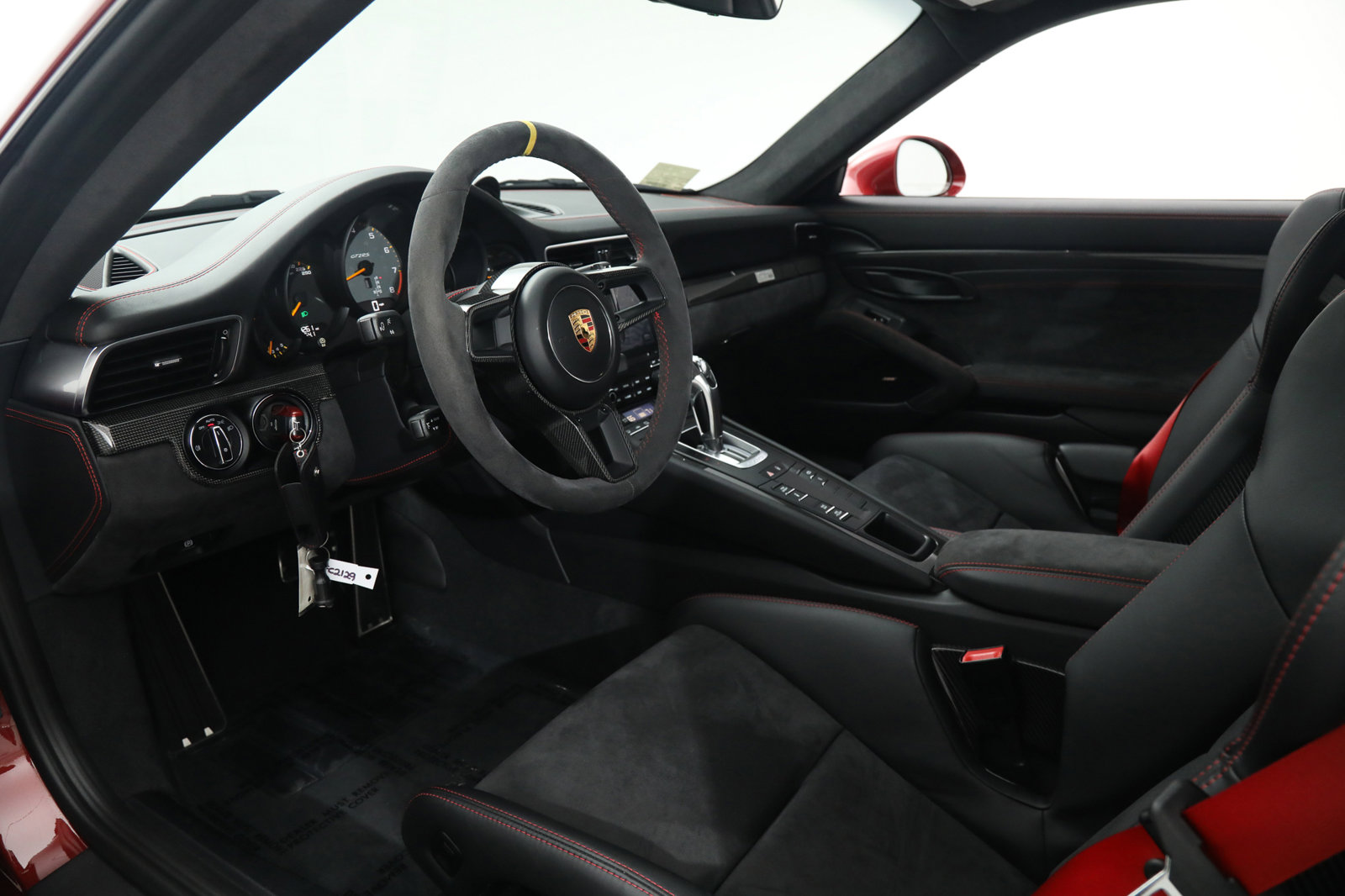 This 2018 Porsche 911 GT2 RS Weissach is the pinnacle of Porsche engineering, delivering unmatched performance and driving pleasure. If you're in the market for an exclusive and rare sports car, look no further.