This is a modified 2016 BMW M4 Coupe with manual transmission that is available for purchase. The car is painted in Yas Marina Blue Metallic and has an Anthracite/Black interior. The vehicle was designed to achieve maximum performance on both the street and the track while keeping the original drivetrain mostly intact. The car's weight has been reduced to approximately 3,100 lbs from its original weight of 3,530 lbs.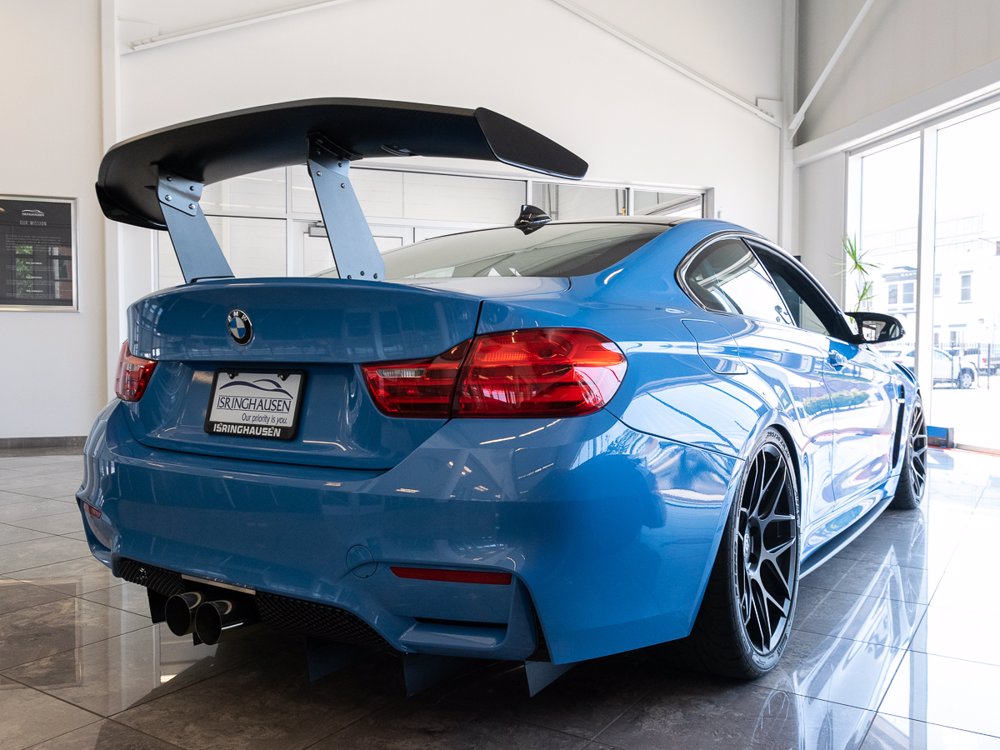 The engine has been customized by Carbahn Autowerks to work in conjunction with a Dinan cold air intake, Eisenmann Catless Downpipes, and a re-engineered Eisenmann GT4 Exhaust system with a center exit. Flossman Auto Design of Germany has installed specially designed carbon fiber bodywork. The car also features large hood vents that increase airflow through multiple heat exchangers and direct the flow over the top of the car. There are additional airflow management components under the front air dam to enhance the effectiveness of the large rear diffuser, along with vented front fenders to reduce drag and assist in brake cooling.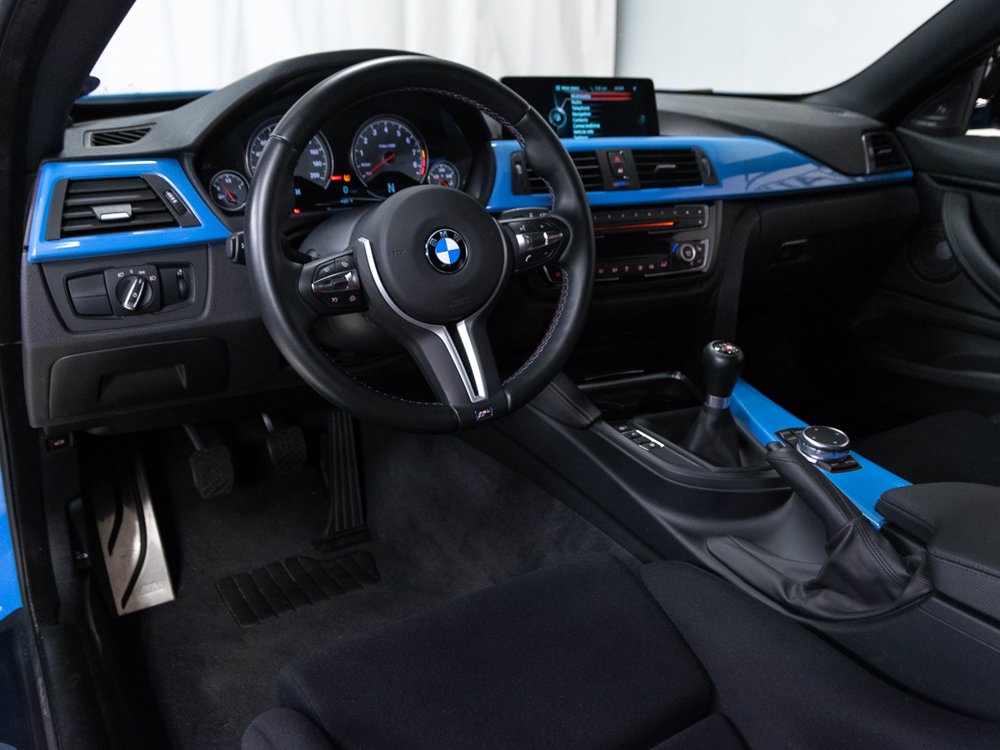 The suspension has undergone numerous upgrades, including JRZ RS Two Coilovers at each corner, in combination with components from Fall Line Motorsports, Dinan, Ground Control, and others. The car's suspension is complemented by Pirelli P Zero Corsa System tires on 20″ Rear and 19″ Front HRE FF01 wheels. The car's interior features a body color bolt-in roll bar from Fall Line Motorsports, a beautifully finished rear seat eliminator, body color dash and console trim, and fully adjustable Recaro Pole Position seats for both driver and passenger.
This vehicle is being sold by Isringhausen Imports, a BMW and BMW Motorsport Dealer franchise.