Lamborghini Paramus proudly presents its exclusive 1999 Lamborghini Diablo Alpine Edition, numbered 8 of 12, built solely for the US market. This model commemorates the long-lasting relationship between Automobili Lamborghini S.p.A. and Alpine Car Audio, resulting in the creation of 12 Diablo VT Alpine Editions. This unique car features a 5.7-liter 523 HP DOHC V-12 engine coupled with a 5-speed manual transmission with a gated shifter, providing an exceptional driving experience. The exterior is adorned in a striking blue hue and is paired with a Snowcorn interior that boasts blue piping and trim. The optional OEM carbon-fiber gauge surround and center-stack treatment enhance the car's overall look. Additionally, the car rolls on custom-made chrome H.R.E. Wheels and features a SV-style rear wing with a carbon-fiber wing flip.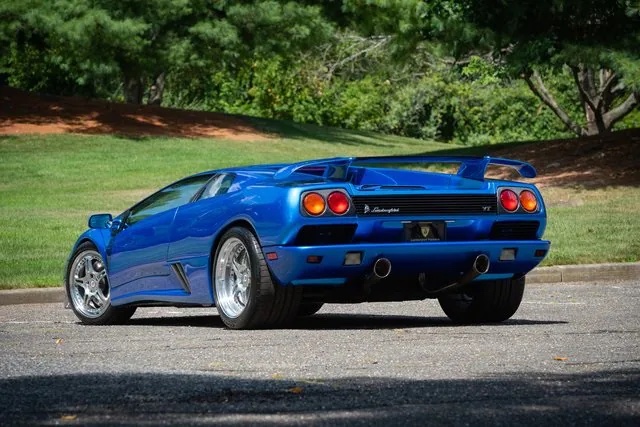 Although the Alpine Editions received some aesthetic enhancements, the major upgrade was the integration of Alpine's top-of-the-line CVA-1005 head unit with integrated navigation system and DVD player, a 6-disc CD changer, and an array of Alpine tweeters, midrange drivers, and subwoofers powered by amplifiers marked "Lamborghini." This car is equipped with Brembo vented disc brakes, all-wheel-drive, climate control, power windows, and other luxurious amenities associated with the Diablo. This special-edition Diablo has a unique personality and is perfect for any Lamborghini collector or enthusiast.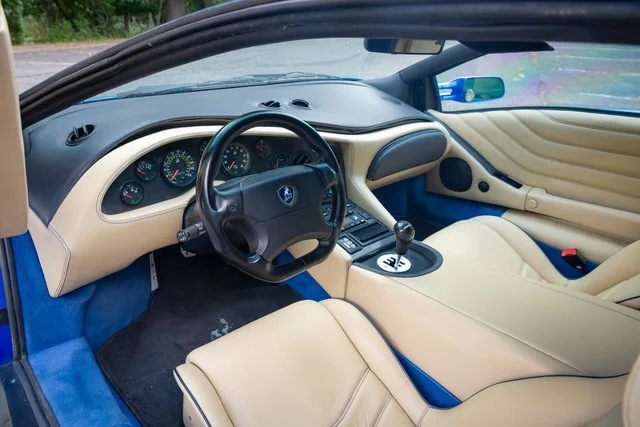 This Diablo Alpine Edition #8 has been well-cared for and has a low mileage. It is a highly collectible vehicle that comes with the original owner's manual, tools, and Alpine audio manuals. It has also undergone a comprehensive inspection, ensuring it is in excellent condition. Whether you're an avid collector or simply appreciate the engineering prowess of Lamborghini, this Diablo is a one-of-a-kind masterpiece that deserves your attention.