The 2017 Dodge Viper ACR Coupe is a rare car that is highly sought after by collectors and racing enthusiasts alike. This particular model is finished in a beautiful Competition Blue exterior with black leather and header red stitched interior, creating a striking visual appearance. With only 2,500 miles on the odometer, this Viper ACR is in pristine condition and is sure to turn heads wherever it goes.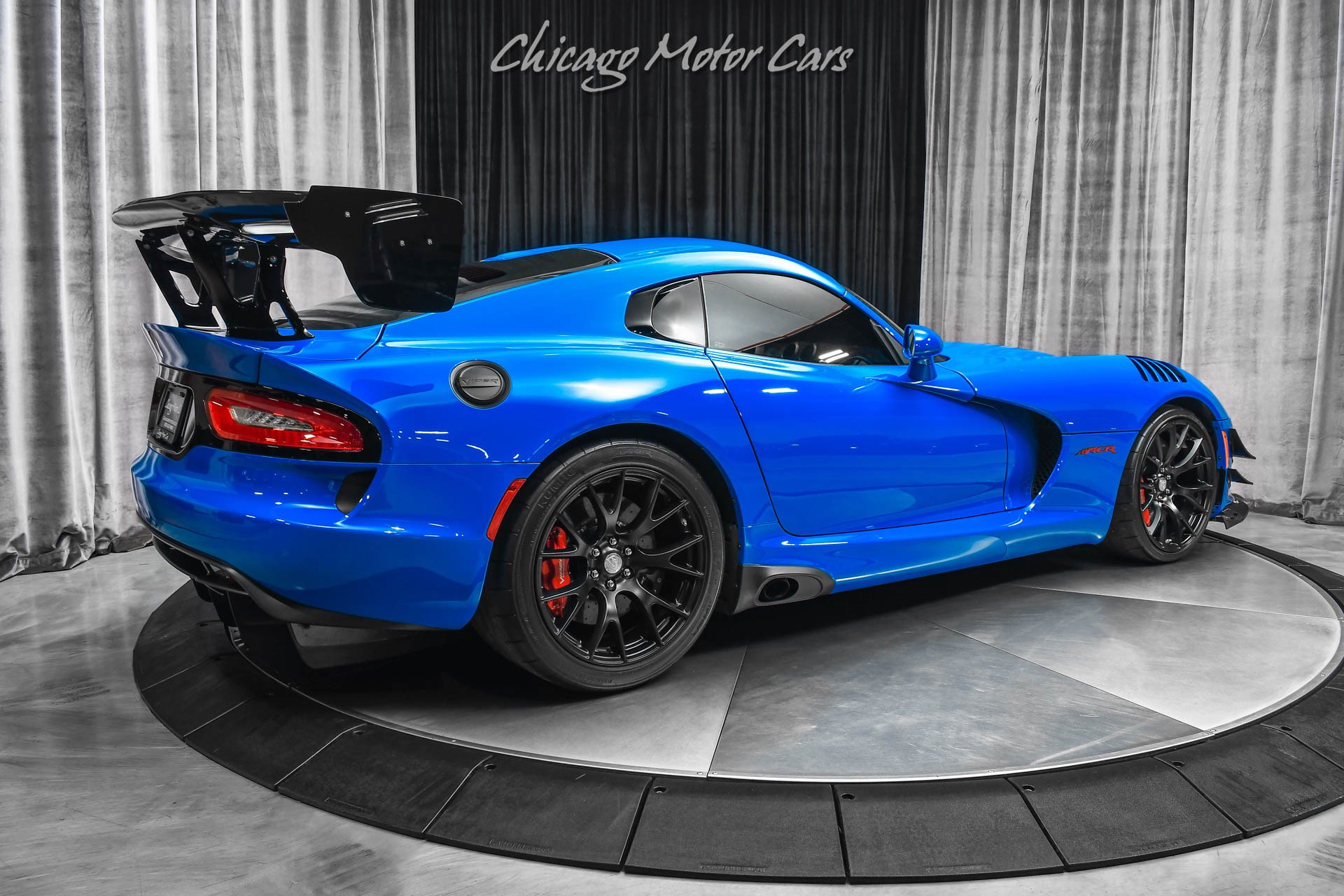 One of the standout features of this Viper ACR is its extreme aero package, which includes an adjustable dual-element rear wing, front splitter extension, and dive planes. These aerodynamic enhancements provide additional downforce and stability at high speeds, making the Viper ACR an American track monster. Under the hood, this Viper is powered by a 645 horsepower and 600 lb-ft of torque 8.4L V10 engine, providing exhilarating performance and acceleration.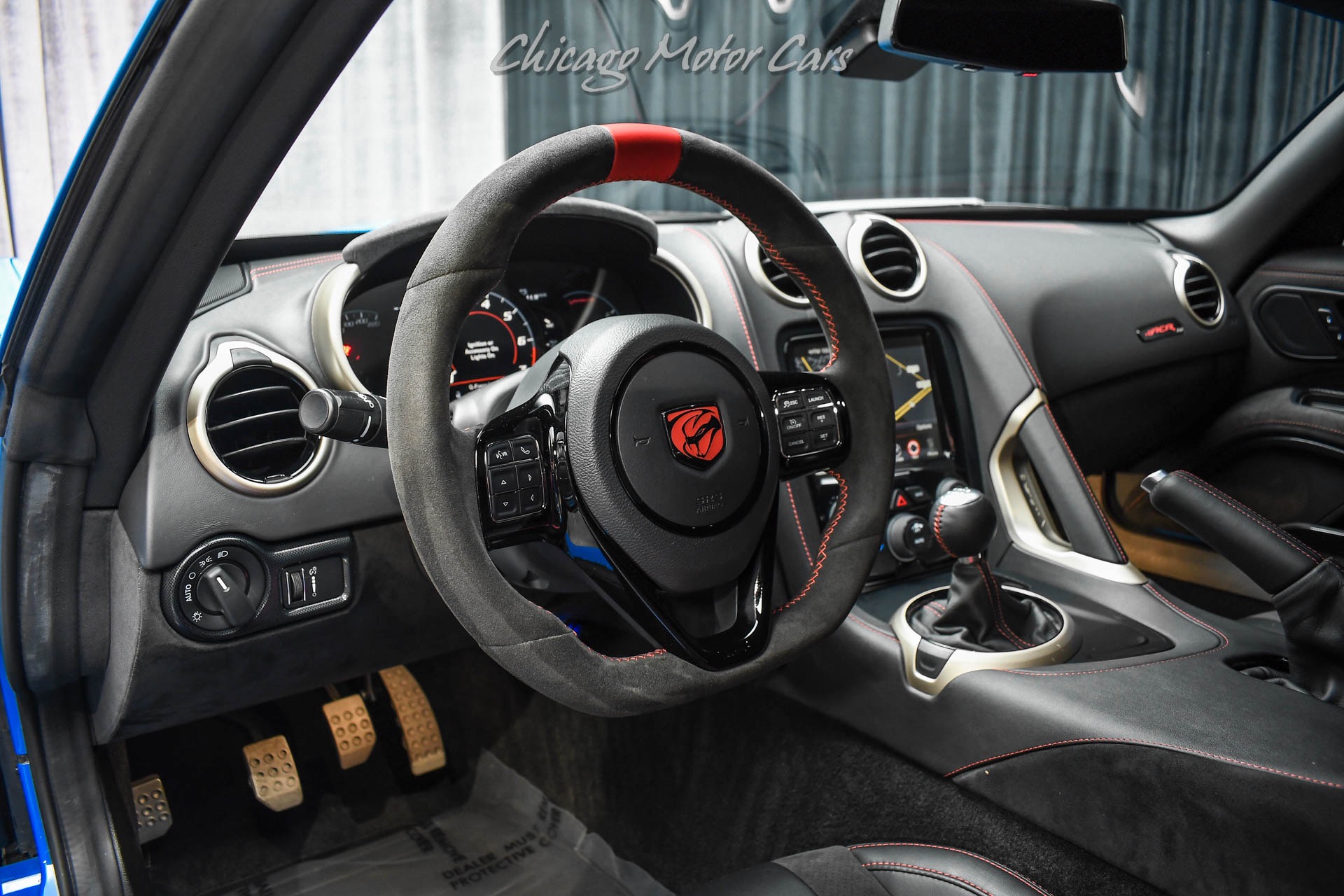 If you're looking for a rare and collectible car that is sure to impress, the 2017 Dodge Viper ACR Coupe is an excellent choice. With its low mileage, stunning appearance, and exceptional performance, this Viper ACR is a true gem in the automotive world. Don't miss your chance to own a piece of American racing history and experience the thrill of driving a true track monster.