This Evora GT4 race car, built by the factory, boasts a striking white, red, and gold wrap and comes equipped with full endurance spec upgrades. The Cosworth GLB 4.0 V6 engine has been freshly built by Total Engine Concepts, while the XTrac 6-speed sequential transmission has been expertly rebuilt by Xtrac and features an intelligent paddle shift. Additionally, all new stainless steel hoses and plumbing have been installed, and the car comes equipped with a Pectel SQ6 ECU PI Dash with data logging.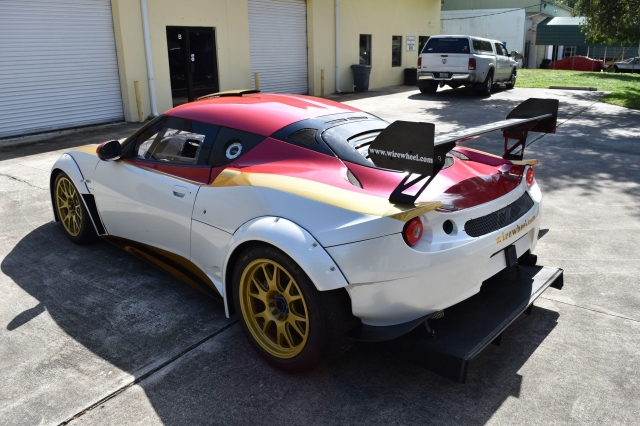 Other notable features of this race car include 10″ front and 12″ rear center lock alloy wheels with spares, Alcon endurance spec brake calipers and brake rotors, Motorsport fender flares, air jacks, a larger rear carbon fiber diffuser from the Lotus Elise GT1 project, and a Crawford carbon fiber rear wing.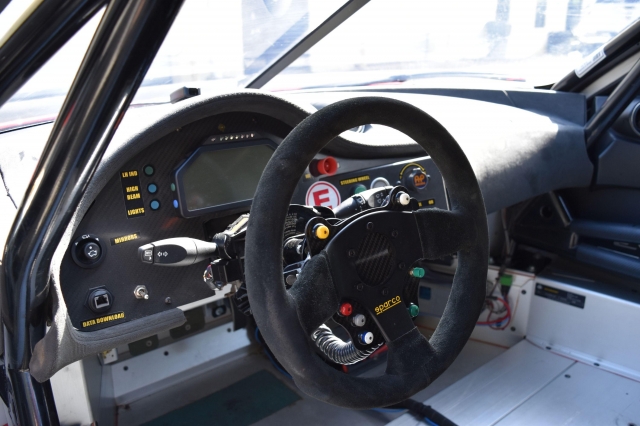 Developed by Lotus Motorsport in collaboration with several renowned technical partners, this Evora GT4 race car features world-class chassis, steering, and brakes, delivering exceptional handling. Its naturally-aspirated V6 engine, managed by Cosworth Electronics Systems, produces 445 Nm of torque at 5,500 rpm and powers the rear wheels through a 6-speed sequential gearbox with a paddle shift option. With FIA-approved design and safety features, this car has been accepted in over 12 of the world's top GT series. This Lotus race car is currently available for purchase from Wire Wheel Classic Sports Cars, with an asking price of $119K.