The 1994 Lamborghini Diablo VT Twin Turbo is a rare and unique car that is currently for sale with Motorcar Classics in Long Island. It is believed to be one of only seven ever made. These supercars were equipped with twin Garrett T4 turbochargers with custom-built intercoolers, competition valves with race guides, cylinder heads with polished ports, and a reprogrammed electronic fuel injection system. Modifications to the drivetrain included a custom Kevlar twin-plate clutch to cope with the extra torque and a new short ratio gearbox to improve acceleration. The Diablo VTTT also had upgraded cross drilled and ventilated disks brakes using carbon fiber brake pads.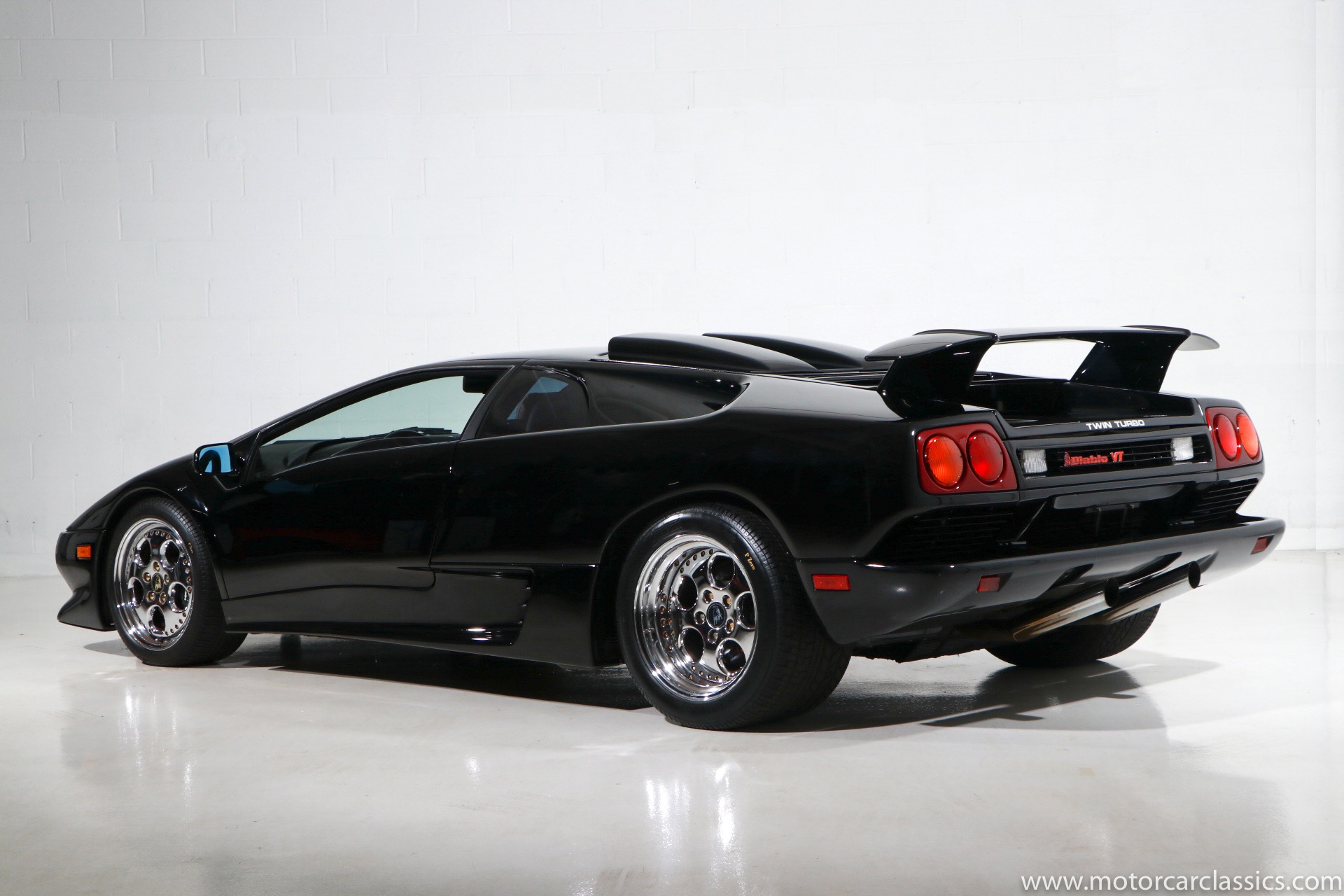 The Diablo VTTT was created as a limited production model by Platinum Motors in California, who decided to bore the standard 5.6-Liter engine out to a 7.4 Liter unit. However, Automobili Lamborghini SpA didn't approve this move, suggesting instead to use the 7.0 or even the 8.0 Liter marine engine from Lamborghini. This specific Diablo VTTT is presented in Deep Black with light tan interior and has an odometer reading of 13,527km or 8,410 miles.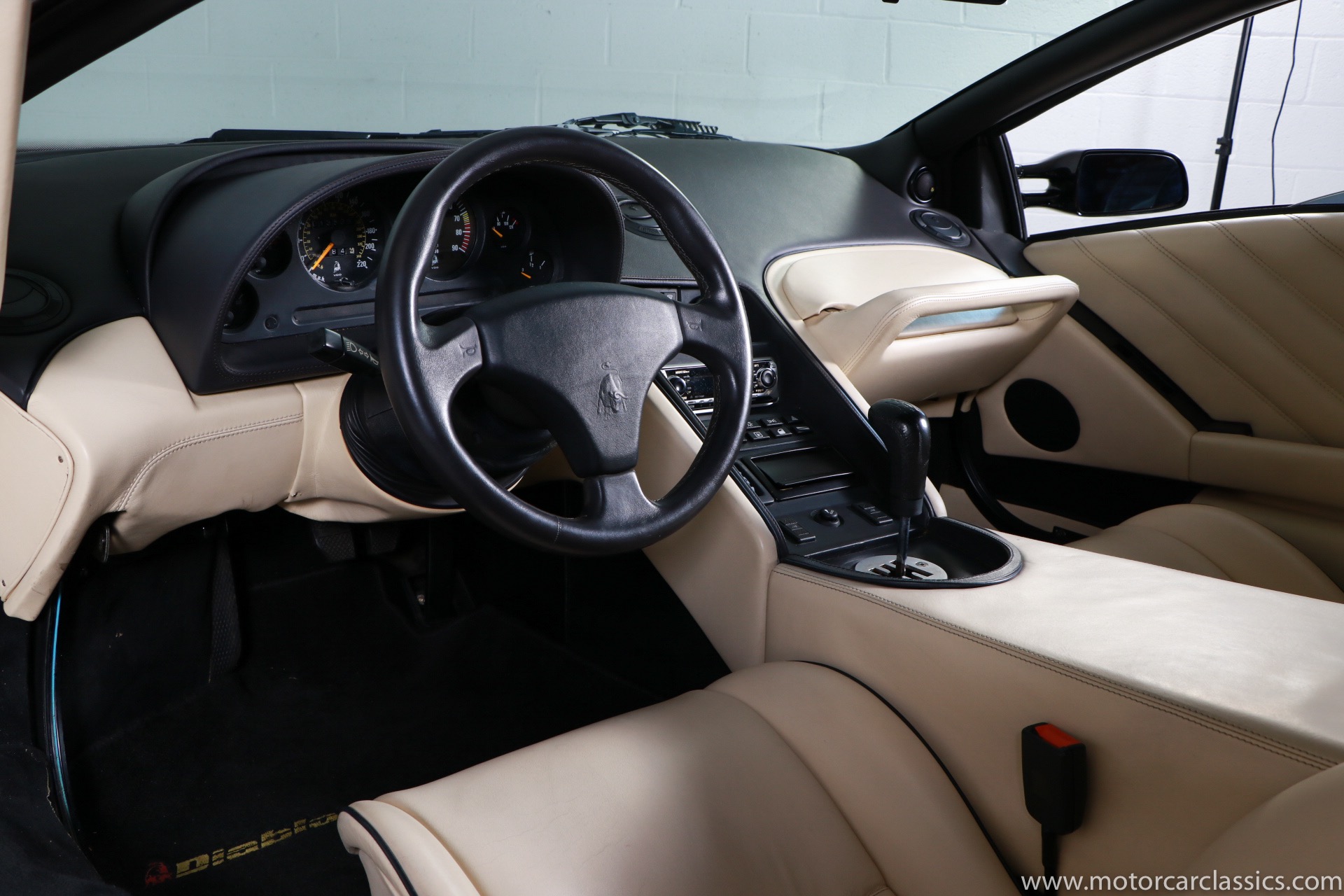 This Diablo is believed to have 850Bhp and is #007, designed and constructed by Greg Armstrong of Historic Race Engineering in Costa Mesa, CA "exclusively for Robert Andri". The VTTT featured a dash-mounted switch with three settings, one for valet use which limited the engine to about 3500 rpm, the second setting controlled a 6 psi boost delivering around 600 Bhp while the third one was a full 750 Bhp with 9 psi turbo pressure. The VTTT has a top speed of 358 Km/h (222 Mph).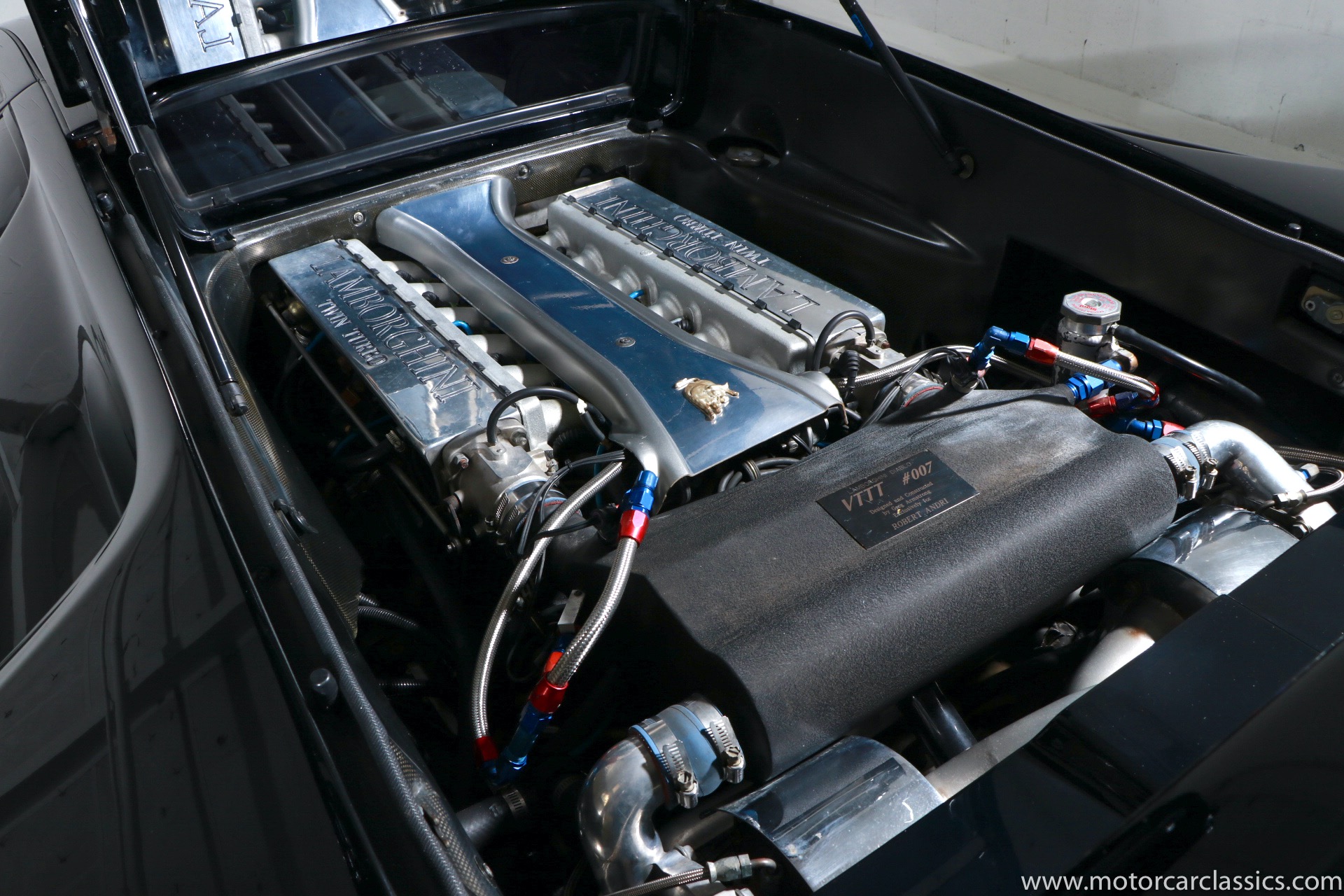 The car is now a two-owner vehicle since new and comes with limited service history documents. The paint on the car presents well, with some signs of the car's age. The interior is respectable with plush leather and a well-maintained console. This is a rare opportunity to own such a unique Lamborghini Diablo that rarely appears in the public market. The Diablo VTTT represents a significant milestone in Lamborghini's history, showcasing the brand's capabilities to create cutting-edge, high-performance supercars with limited production numbers, making it a true collector's item.